Drainage and Drainlaying Services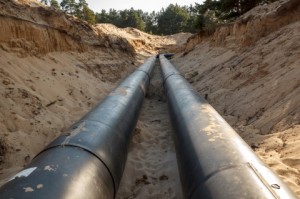 John Leen Plumbing provides the full drainage and drainlaying services to domestic and commercial customers.
Our Range of Services
Our services include:
24×7 emergency call out services.
Clearing and fixing blocked drains
Clearing drains blocked with overgrown tree roots etc.
Full drainlaying and drainage services.
Repairing/replacing pipework.
Fixing sewerage overflow issues.
Clearing rainwater outlets, guttering, spouting and downpipes.
Design, laying and installation of new drainage pipes.
As part of our commitment to providing a timely and cost-effective service, our specialist drainage equipment includes our own digger and digger operator. This ensures we can undertake the task in hand with our own in-house team of experts.
Registered Master Plumbers | Servicing Wellington and Christchurch
At JLP Plumbing we service and support the greater Wellington region and the Christchurch region. In Wellington, this includes Wellington city, Lower Hutt, Upper Hutt, Wainuiomata, Porirua and the Kapiti Coast. Please Note: At this point in time we do not provide domestic drainage and drainlaying services within the Christchurch region.
If you would like to know more about our services and how we can help, please Contact Us.
JLP Plumbing providing experienced Registered Master Plumbers, Certified Plumbers,
Certified Drainlayers and Certified Gasfitters